The last year has seen the growth of tools that allow you to create complex apps and APIs without writing a line of code.
It's long been possible to build great looking websites using tools like SquareSpace and Webflow. Now you can also build fully functional software – even if you're not an engineer.
Coding isn't for everyone, some of us are more visual. That's why this current wave of tools is so exciting.
It opens up product development to people who never thought they would be able to build a product.
Democratising the ability to and validate a product idea is going to have a huge impact – particularly for startups.
Move fast and build things.
We've all heard the horror stories of startups raising obscene rounds without having actually built a working product.
Often ideas will be unvalidated and a long way from the holy grail of product market fit.
It's not uncommon for startups to burn through hundreds of thousands in funding only to come out with a product nobody actually wants.
'No code' is an opportunity to radically reduce the risk of wasting time and money on building a dud.
This new technique is not intended to replace work great engineers do, rather to supplement it.
It's a way of minimising wasted time and ensuring you're making the most of your resources.
A radical opportunity to validate ideas fast.
In the past founders, designers and product managers have often had to stop at the spec and design phase.
Instead of stopping at a clickable prototype it's now possible to go the final and build the product without engineering time.
The great thing about these new 'no code' development techniques is that they are generally very low cost. You're able to iterate and change the product at speeds previously unheard of.
Whilst this technique isn't always going to deliver production quality apps that you are going to scale to millions of customers, it is going to get you a lot closer to product market fit.
And it will get you there faster and at a lower cost.
What can you build?
If you can imagine it you can now build it with now (or low!) code.
Whether you're looking to build a data pipeline & API, a web app, a mobile app or even an Alexa Skill – it's all possible with no code.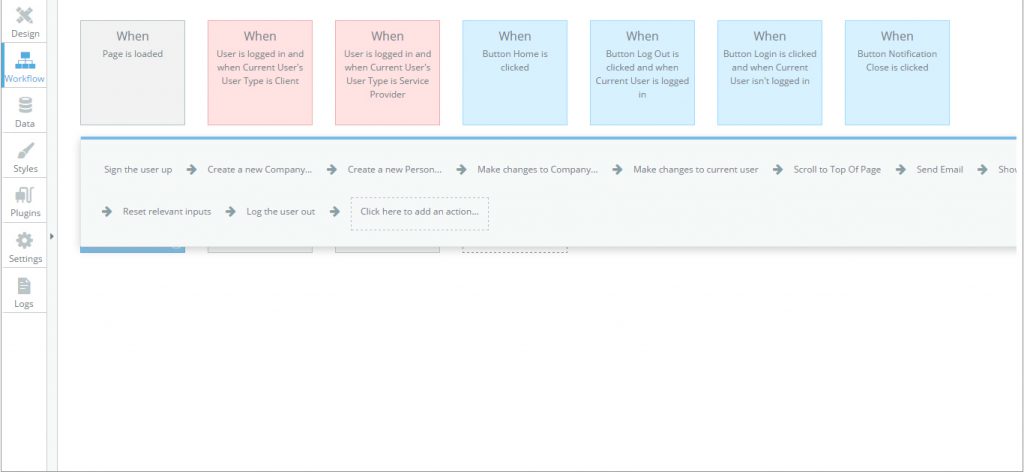 There are new services launching every month that aim to help you build in this way. Even Amazon are working on 'AWS for Everyone' which is rumoured to take this idea even further.
Over the next few weeks I'm going to take some deep dives into real 'no code' tools and projects to showcase the potential of what you can build.
Make sure you follow Prodcel on Twitter and sign up to our newsletter to be kept up to date!